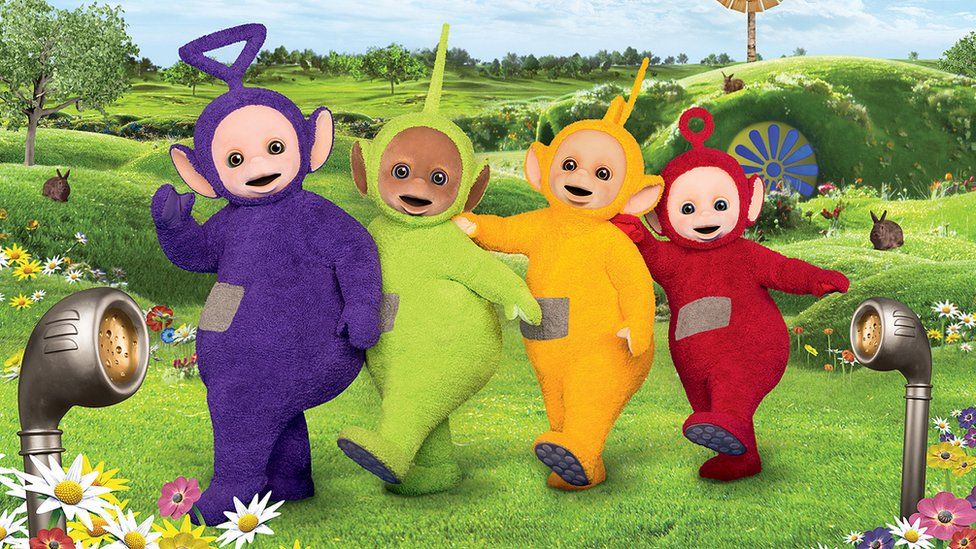 Depending which parts of which newspapers you read, you may already be aware that today is the twentieth anniversary of the first broadcast of Teletubbies.
That means it is the twentieth anniversary of my first Lake District walk of 1997, the day I started, unintentionally, writing my most distinctive and characteristic novel, Even in Peoria and the day I combined an Easter Monday walk in the Lakes with a Bank Holiday Monday football game with Droylsden, away to Netherfield (now and long since Kendal Town).
It also means that it's about ten to fourteen days to the twentieth anniversary of the only time I was ever tempted to contribute to a BBC Radio phone-in, and would actually have done so if I had had a mobile phone at that particular moment.
The first and third paragraphs of this post are related.
I was between jobs this time twenty years ago, or rather, technically, I was between jobs and the very earliest stages of self-employment so, a couple of weeks after Teletubbies first outing (of which I was completely oblivious) I was up in the Lakes again for the day, looking for a suitably climbable fell with no cloud covering its summit (I actually ended up climbing a fell with cloud on the top but that was alright because it suited the novel I was wonderingly writing).
On Radio 2, on the Victoria Derbyshire Show, or whatever phone-in oriented show was on at that early mid-morning hour, experts were discussing the controversial Teletubbies show. There was widespread condemnation of its deliberate babyishness, its refusal to attempt to form clear words, its repetitiveness and, well, just about everything you could think of except for the Tinky-Winky is gay accusation, which hadn't surfaced yet.
I can't remember the names, but both of the two expert guests analysing the show were child psychologists and/or developmental experts, and they discoursed knowledgeably about the likely effects of the show and the revolutionary approach it was taking, and my blood boileth over and had I then owned a mobile phone, I would have pulled into the first off-road parking space I could find and called the BBC, demanding to go on air.
And had I gotten on air, I would have expressed my resentment, and anger, at the BBC putting these two experts on the air, possibly even paying them to express their opinions, when I, who had no experience of child psychology, child development or even making children's tv programmes, was infinitely more qualified to pontificate about Teletubbies because, unlike the so-called experts, I had at least watched the bloody thing!
Yes, these experts confessed they hadn't seen the show and that therefore they were only going by what others had told them. Whereas, in the intervening period, I had visited my sister, whose son was some three years old at that time, and to keep him quiet she had put on a video of Teletubbies.
I had not heard of it. I had not watched it. I looked at it with undisguised fascination and came to the same instant conclusion that every right-minded adult faced with this bizarre programme had reached within seconds: these people must be on serious drugs.
A baby in the sky, in the sun? Periscopes pushing up through the grass? TVs in the stomach? Just what the hell have they been smoking?
I didn't have anything to say about the programme, except that there was some weird shit going into it, and I still think that twenty years later. I love the bit where the meadows turn into a CGI ocean and three liners sail backwards and forwards until it all drains away, and the bit where the bear dances around the bandstand whilst the Teletubbies sit and watch fills me with awe that something so simple and stupid can be so eye-catchingly fascinating.
No, I wanted to berate the BBC's arrogance in thinking it could pronounce on something without watching it, so they probably wouldn't have let me on anyway. Besides, I didn't have a mobile phone. And I was there to go walking.
But, like the day the sergeant taught the band to play, it was twenty years ago, and that was today. Every day, the world can be made anew. Like it or not, Teletubbies was one of those ways.