As long term readers of this blog will know, I have been a long-term comics reader, with a lifelong allegiance to DC Comics, going back over fifty years. I've even had a soft spot for Green Arrow, going back to the days when he was still a non-entity with a Robin Hood costume and nothing but elaborate trick arrows to his name.
To see these characters being put on screen, these past few years, starting with none other than Green Arrow, has been delightful. The kid in me, still lying on his bed in the back bedroom of the long-demolished 41 Brigham Street, Openshaw, Manchester, is forever awed by the fact he's watching these colourful characters 'for real', without having to turn the pages.
Since those early days of Arrow, which maintained a substantial distance from the actual comics to portray a gritty, urban outlaw drama, the cast has expanded, and the palate has broadened. First off was The Flash, given a backdoor pilot in Arrow series 2 then unleashed to its own brand of goody, good-time fun, showing the underlying excitement and fun of having such crazy, more-than-human powers.
Then the hodge-podge that is Legends of Tomorrow, a ragbag, shambling assemblage of characters, none of them massive successful but most of them dating to the years of my youth and adolescence when my enjoyment for this genre was at its most pure. And Supergirl, initially kept separate, with the delightful Melissa Benoist and that short-skirted costume.
And off to one side, because it derives from Marvel, I have from the first enjoyed Agents of S.H.I.E.L.D., and over its first four seasons I have particularly relished the performance of Ian de Caesteker as Fitz: he has been knocking it out of the park on a regular basis for years now.
So during the main American TV season, I have regularly been watching five superhero shows. And enjoying myself immensely, especially when I spot an Easter Egg, designed for us long-term knowledgeable fans, planted in such a manner as to not interrupt the enjoyment of those not in the know. Two of the finest of these have come in The Flash.
None of the series have been perfect, nor have they fallen exactly into line with my own, longstanding impressions of the characters, even where I understand the imperatives the series are working under. I don't like the way Mr Terrific is being handled in Arrow, because the character is a long-term favourite of mine, but he's also an obscure figure and I'm weird.
And like all series, there are good and bad episodes. Supergirl had a lot of the latter in season 1, mostly in relation to the Girl Power side of things, but it upped its game in season 2, at least to start with.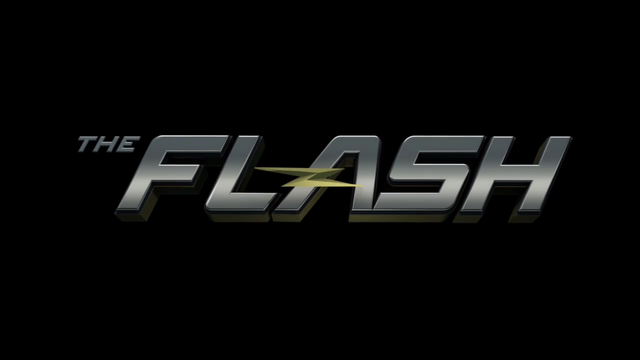 The first real problem started with Arrow season 3. One of Green Arrow's problems is that the character doesn't have an impressive Rogue's Gallery. The show has compensated by ripping off a lot of Batman's mythos to cope, which is irritating yet somehow approriate, given that Oliver Queen originated as a knock-off of Bruce Wayne. Season 3 used R'as al-Ghul and the League of Assassins for its arc.
Not many people liked Matt Nagel's portrayal of R'as, but I was an exception. Nagel played the character very low-key, with an air of world-weariness. This is someone who has lived long enough to have seen everything, done everything and worked everything out. He can't be surprised any more, he is completely in control and whilst slightly bored with his absolute command of everything, has no intention of relinquishing that control.
The problem was with the overall arc, Oliver Queen's actions, and the feeling that Arrow's characteristic grim'n'gritty approach was getting a bit too heavy. Having such a superficially passive villain contributed to the general downbeat tone. Much the same could be said about season 4, though Neal McDonough's vigorous performance as Damien Dhark was a much-needed uplift.
Frankly, the series was getting boring. I decided to stick with it through season 5, just to get to the end of the flashbacks, though these had dipped into the ridiculous with the revelations that Oliver's five years of exile on Lian Yu had been interrupted by a year in Hong Kong, and another in Russia. Oi!
Back at The Flash, I thought season 2 was excellent. This had a lot to do with it featuring Jay Garrick, the Golden Age Flash, which is going back to my roots with a vengeance: the scene where the two Flashes both respond to a call of 'Flash!' and run either side of a wall, was Easter Egg number one, a glorious chocolate extravaganza with its deliberate echo of Jay Garrick's first Golden Age appearance in The Flash 123, unveiling the DC Multiverse and starting a revival I lapped up avidly.
But even this season had problems. Barry's romance with Patty and its abrupt cut-off, the increasing angst being developed in Barry himself, moving the show's tone closer to that of Arrow when it's ethos should have remained the opposite. But it was still fun and I still looked forward to it avidly.
Supergirl's first series was a bit damp, though the revelation that Hank Henshaw – a villain in Superman's continuity, especially prominent in the Death/Rebirth of Superman sequence in the early Nineties – was actually J'Onn J'Onzz, the Martian Manhunter, was a trick I didn't foresee and a lovely touch.
Season 2 started more strongly, except for the loss of Callista Flockhart after production and filming moved from LA to Vancouver. It got about halfway and then started to sag, badly. The Mon-El storyline was tedious, and the threat posed by his Daxamite origins and his possessive parents got less and less interesting as Teri Hatcher camped it up as the Queen, and Kara Zor-El/Danvers constantly refused to wise up as to what needed to be done and kept putting a brave 'we can work it all out' face on things that manifestly could never be worked out.
Back to that in a moment. Let's switch to Legends of Tomorrow. This show has problems. It's clunky, crowded, awkward and silly. And I love it. You can criticise Brandon Routh's portrayal of Ray Palmer as a socially awkward, shallow and ineffectual person when the comicbook Atom s routinely treated as the scientific expert in the Justice League, and you'd be correct to do so, but I still love every minute of it and my old The Atom comics haven't been affected.
The thing is, Legends is throwing in kitchen sinks worth of people who I would never have even dreamed I'd see on screen. I mean, Jonah Hex, people! And B'wana Beast! The acting is OTT, especially when Wentworth Miller drops in, but I am having the time of my life with this show and wish it a very long future.
I haven't mentioned Agents of S.H.I.E.L.D. thus far, because it's the outlier. It's Marvel, it doesn't connect in any way to the other shows, it's perennially in danger of cancellation, but I've enjoyed it all along.
Until season 5. I've always admored the show's ability to re-invent itself every season, and indeed every half-season. Season 4, which basically consisted of three different mini-seasons, ended with the gang captured by the authorities. Season 5 started with them in prison. In space. In the future. Orbiting a half-destroyed Earth. Without Fitz.
I really don't know quite what happened, but I watched the season-opening two-parter with no feeling whatsoever. I wasn't interested, I wasn't in the least bit intrigued. I haven't even looked up what has happened from episode 3 onwards, because I simply have no interest in what happens to the programme. It's as if it's under gone a mental cancellation in my head and is no longer there.
I've given up Supergirl too. I said I'd get back to the season finale. To be honest, I was struggling to stay with the show during its second half, but the final episode was the killer. Supergirl and Superman battle it out to see who's strongest and who will challenge the Daxamites. Supergirl wins. That's right, Supergirl is stronger than Superman.
Now, I'm not stupid. The show's name is Supergirl, not Superman, so she's got to go up against the Daxamites. But in no universe that I can recognise is Supergirl stronger than Superman. This is one of those baseline conditions on which existence is based. So that was that series crossed off the list and no longer of the least concern to me.
So that was already five down to three. I had already made plans to exit Arrow at the end of season five. Though this was much better than the previous two seasons, the show was stuck on a downwards trend. There was little to distinguish one season from the next. Oliver had long since turned into a bore, with his self-obsessed demeanour and his constant gloominess, and whilst I still fancy Emily Bett Rickards more than somewhat, her scatty performance as Felicity is starting to get repetitious.
With the flashbacks finally curling back in on themselves to meet season 1 episode 1, I planned to drop out. But the cliffhanger, threatening to wipe out potentially all the cast, dragged me back in to see who survived (answer: everybody). I decided to give the show a TV.com four-episode test. And was promptly screwed in episode 4 when Michael Emerson turned up as Caden James, the new big bad.
Now, I love Michael Emerson and have done since he first emerged as Ben Linus in Lost season 2, so that committed me.
Meanwhile, back at The Flash. This lost a certain amount of lustre for me in season 3, where the big bad, Savitar, was cleverly but ultimately wrong-headedly revealed to be a twisted future version of Barry Allen himself. Adding to this Barry's ongoing and ever-increasing insistence on blaming himself for everything that goes on, his slow merging with Oliver was the wrong path for the series to take.
The current season made a smart move by switching to The Thinker as big bad: a super-intelligent villain instead of the usual super-speedster. And Clifford Devoe, even though he bears no resemblance to either of the comics Thinkers, is certainly way ahead of everybody, although we still have no idea what his big, bad overall plan is.
But he's run rings around Team Flash for the first half of the season, and he certainly has a mad on for Barry Allen. The midseason finale had Devoe transferring his consciousness out of his physically failing body into that of a thought-reading metahuman. His dead, stabbed body was planted in Barry and Iris's flat and Barry has been framed for Devoe's murder and arrested.
This week, the superhero shows started to filter back from the Xmas break, or at least The Flash and Arrow did. It's Barry Allen's trial. And, like it did when The Flash was tried for murder in the mid-Eighties, immediately prior to Crisis on Infinite Earths, he's found guilty. And it was pure crap.
As a former Solicitor, I am always sensitised to the presentation of trials on TV. I'm also aware that dramatic licence will be flourished and that I can't expect pure realism, but there are degrees and there are degrees, and this was ridiculous.
The Prosecution has substantial, indeed convincing evidence. Not a single attempt was made to challenge that evidence in any respect. The Defence's case throughout the Prosecution was literally no more than 'Barry Allen is a good guy'. Even when this was challenged, by pointing out 72 instances of lateness on his personnel record and his recent unexplained six months absence, the Defence is not prepared for this and has no explanation.
The Defence is being conducted by the DA, by the way, acting as a private lawyer. This is not a novice.
The Defence case is no case. Barry won't testify. He won't admit to being the Flash (which everybody assumes will get him off the hook, the Prosecution evidence notwithstanding, because nobody will convict the Flash, gee, the respect for Justice), he won't perjure himself, he won't lift a finger. This is beyond stupid. No lawyer with the least amount of self-respect would fight this case in this way. No lawyer who expected to be taken seriously as a lawyer ever again would fight this case in this way. It's a joke, a complete failing of the writer's imagination, interest or willingness to demonstrate any plausibility – and in a show based on superhuman powers, everything else has to retain plausibility so as to underpin it.
No, the name of the game is to get Barry Allen into prison (choke, sob, irony, into his Dad's old cell) with no delay. Now, one assumes Barry has some cunning plan, despite the absence of the least evidence of this. Or is he just indulging his Oliver Queen-esque guilt trip to the nth degree? Where is this going?
I will find out because I intend to stick with The Flash, because it can't possibly be as bad as this again, or if it is I will bail out.
But what this episode has done has killed me on Arrow.
Now that's obviously unfair. Why should Arrow suffer for the failings of The Flash? To which the answer is because my enthusiasm for the universe of DC on television has been badly disrupted. I have given up one of their shows because I lost belief in it, and I have been suffering from diminished expectations for this show for several years, and this cord is easy to cut. I cannot recover interest in Oliver Queen, and Team arrow, and their latest horribly convoluted mess. It's getting harder to access these shows after their original broadcast, and frankly, if I'm going to have to struggle, I'll do it for shoes that I still have some connect to.
I mean, DC series number five, Black Lightning has started this week, and I'm not even interested in checking it out.
So, from five series, I'm down to two, one of which is limping along on residual goodwill, in the space of half a TV season. What happened to the lifelong DC fan, relishing the fun like a pig in clover?
Some of it is the issues I am dealing with personally. I am growing less and less interested continually on the entertainment of the current day and more and more attracted to what I used to enjoy. The juice is going out of new things for me, and this is part of it. But the shows themselves, and perhaps the fact that there are so many of them, with their inherent limitations, their imperfect representation of my individual interpretations, and the law of diminishing returns are all combining to reduce my interest overall.
But the common factor between The Flash and Legends is that they are the most fun. I'm not too enamoured of the deep angsty stuff. I want the thrill I got out of these gaudy mountebanks. The Flash has been sliding away from fun for a couple of years: Arrow never had any.
I'm slowly falling out of love with Superhero TV. The problem is mutual.